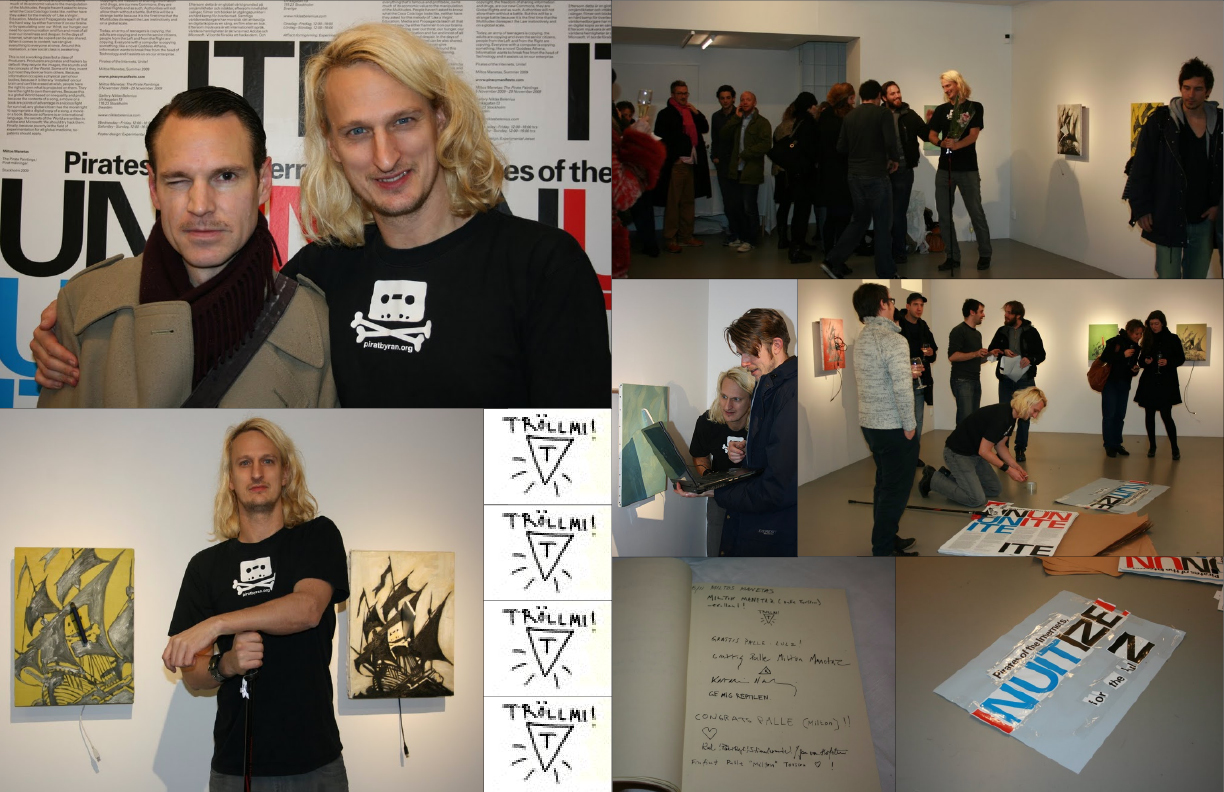 Welcome to Niklas Belenius Gallery and the exhibition "Pirate".
The exhibition "Pirate" is part of a lager endeavor – "The art world after
the net" – where Palle Torsson operates under the Pseudonym Milton
Manetaz. The work has been a collaboration with Fatlab and Embassy of
Piracy and a conclusion of the action that Embassy of Piracy undertook at
the Venice Biennial this year.
- "All computer users are pirates. The openness of Internet must be
protected and all the files must be shared."
Come along to the gallery and bring your laptop – the Pirate Paintings
are sharing their data… demand a copy of The Pirate Bay.
Welcome for the lulz
Thursday, 05 November 2009 at 16 PM
Ulrikagatan 13, Stockholm.
Until Sunday, 29 November 2009 at 19 PM
further information and contact
Palle Torsson
+46.760440023
contact@palletorsson.com
http://embassyofpiracy.org/
http://fffff.at/pirate-2-pirate-kopimi-station/
http://www.facebook.com/event.php?eid=165541224348&ref=mf