Implode Ladoina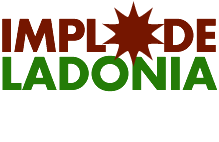 Implode Ladoina
This is a message from the armed coalition forces of the Internets:
This charade has gone on too long the Ladonian government must understand the need of Internets in their own country. The citizens of Ladonia need their future!
We see no future in copyright, only boring music and brain drain. Copyright is bad for your health! Ladonia is a rogue state! They don't share the same values as we do. They are not Kopimist. This evil regime is withholding Internets from the good citizens and without internets the Kopimi cannot enter.
We demand:
* No copyright laws!
* Internets connectivity from every stone!
* Remove your weapons of mass destruction aimed at the internets borders!
Surrender to our demands or we will take your castle by force! WE GIVE YOU A FEW DAYS TO SURRENDER TO OUR DEMANDS, OR ELSE NECESSARY MEASURES WILL BE TAKEN. NEGOTIATIONS WILL BE HELD AT CAMP IRC (EFNET #IMPLODELADONIA)