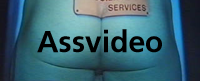 The Assvideo project were action movies films projected on the ass of the artist as the screen.
The first part of the Assvideo project was a performance where the audience could enter a booth and watch video on the ass. (Love all, Färgfabriken in Stockholm)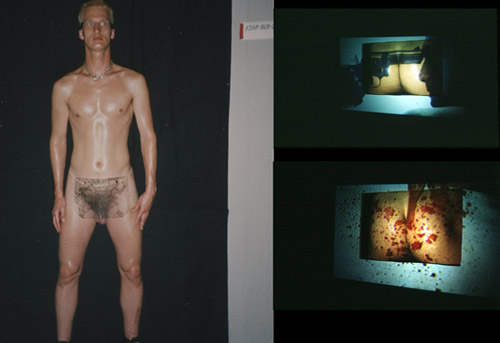 The performance was later developed in to a project where full length films like Seven, Cape Fear and The Silence of the Lambs was projected and simultaneously recorded from the ass. This films were later shown at given occations as ass versions of the films.