In spring 1999 the Minus Porn project started. It has been a tool to deal and understand the complexity of pornography, including both its beauty and horror.

The minus in Minus Porn refers to a search engine function. To reduce sites with specific words one can use the a minus with search terms like, -porn. The basic idea of the project was to deal with the structure of pornography by reducing the pornography it self.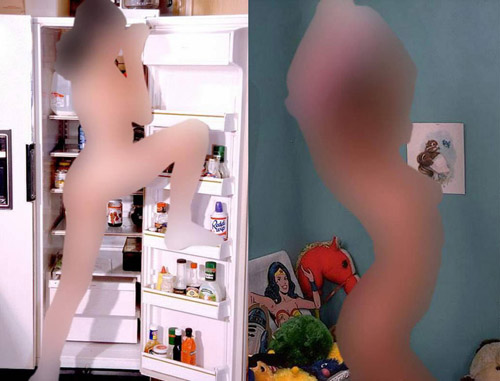 A pornographic web site without the pornography where created. The pictures were retouched leaving only a blurred body and the sets of the body using a simple Photoshop filter. The rest of the site explored the concept of pornography via links, text and a forum. People were brought to the site by spam. The Idea of the site was to catch people surfing for pornography and redirect their the labor and time. The web site became so heavily visited that it had to be closed down – the amount of bandwidth became to expansive to host.
In August 1999 the pictures of Minus Porn project was showed at the gallery Andréhn-Schiptjenko in Stockholm. This photographs since been shown at Armory show in New York, Latznia in Gdansk, Catalyst Arts in Belfast and Metronome in Barcelona among other places.