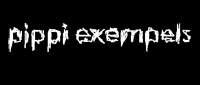 The video Pippi Examples was 25 minutes long and consisted of selected short sequences in slow motion from the Pippi Longstocking films made around 1970.
The selected cuts associated the adolescence play with an adult objectifying gaze.
The intention with the video was to make a connection between a change in the common gaze from the 70s onwards until 2000 when the video was made as more and more sexualized and the 70s as a period of Swedish innocence. And try to trigger questions about this two diffrent positions in time.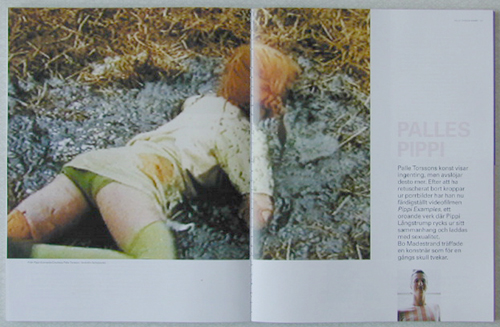 The controversial nature of the video brought about attention in media in 2001 after pictures from the video was made public in the Swedish magazine BON (Nr 2. 2001).
Swedish Film Industry (SF) the copyright owners of the material wanted to stop the video and took legal action to do so. After considering millions in trial costs a legal settlement with SF were made and they were able to get all the copies of the work destroyed.