Sam is the name of a computer game modification based on the first-person-shooter Half life. Sam open up a scenario of a young female urge to freely express frustration and hate by uncontrolled killing.
Unstoppable, in different scenarios Sam executes her killing pleasures ; from her home somewhere in a random city to the street and a bar, a school, an office to finally escape in to the subway.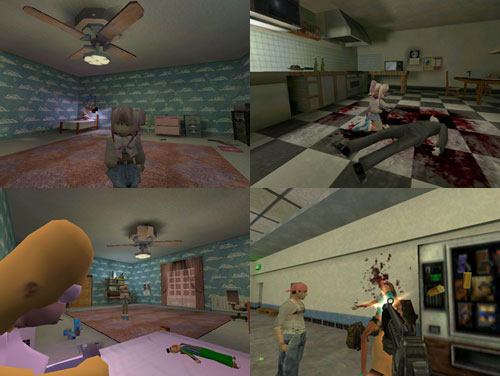 The game was released at the solo exhibition at Palais de Tokyo in Paris as part of the program Tokyo Games curated by Laurence Dreyfus.
The creation of SAM could never have been realized without the possibility of the game community and modification culture around Half-life. A process of collecting openly available prefabricated objects, game-characters, textures, sound and other components to fill Sam's world with sets was necessary and important for the project and a way to explore and create within a modification-culture.